David Green Advisors (DGA) is a boutique advisory firm specializing in risk and profitability management. DGA advises in all aspects of asset liability management (ALM) and funds transfer pricing (FTP) framework development, including policies, behavioral models for loans and non-maturity deposits, processes and governance structures. DGA is a leading provider of executive training and risk management workshops around the globe.

DGA is led by David Green, PhD, CFA.
David has an extensive background in Asset Liability Management and Funds Transfer Pricing, including Interest Rate Risk Management, Liquidity Risk Management, Stress Testing, Performance Management, Capital Optimization and Strategic Balance Sheet Management. He has worked for and consulted with commercial banks, municipal banks, credit unions and regulators around the globe.

DGA offers services in a broad range of risk and profitability management disciplines including asset liability management (ALM), funds transfer pricing (FTP), interest rate risk management, liquidity risk management and the behavioral modeling of loans and deposits.  DGA's expertise derives from extensive experience developing quantitative models, validating  models, managing fixed income portfolios, developing derivatives strategies, as well as forecasting balance sheet dynamics and earnings volatility across a variety of macroeconomic scenarios.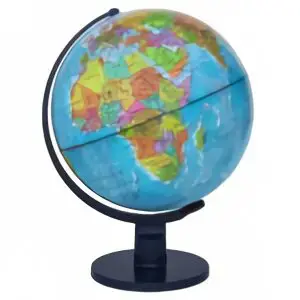 Welcome, and Thanks for Finding Us!
If you are intrigued by risk and profitability management, then you've come to the right place.
I stumbled into the challenge of implementing an ALM model as a part-time analyst at a community bank almost 25 years ago, and I've never looked back. It has been an incredible journey of discovery into the world of banking that literally takes me around the world. After all these years, I am as excited as I was the first time I opened the installation disks on the ALM software (serious nerd credentials).
As a mathematician, an economist, a professor, a regulator, a software consultant, a banker, and an advisor, I have come at the challenges of banking from just about every angle I can think of, and I can say that it's finally beginning to make some sense. I was incredibly lucky to get my start when interest rates in the US were moving up and down in the late 1990s and early 2000s, but just as I had interest rate risk and funds transfer pricing mastered, the financial crisis hit. Boy, did I quickly learn about liquidity risk and credit risk. Unfortunately, the bank I was at failed! While that was an experience I would not trade for anything, ONCE IS ENOUGH!
With all of this experience and perspective, you might be curious about what I've learned. I can sum it up in terms of a question that is always on my mind when I engage with a bank:
What Is the Story of How the Bank Makes Money?
My goal is to come up with a story that has economic and intellectual integrity.
If the answer to the story of how your bank makes money intrigues you, then I invite you to stick around and explore my website. You'll quickly find that I believe the answer to the question lies in the recognition that:
Risk and Profitability Are One in the Same Problem.
I encourage you to see my video on the subject and check out my blog; you will also find some interesting nuggets in the papers and quotes on topics I have been contemplating for years. You might also consider attending one of my live workshops; they give me the opportunity to share thoughts and ideas, which have been honed in conversations with countless bankers and regulators from around the world.
The workshops are very intimate events. While well-structured to explain and support the key topics, they are filled with highly stimulating and free-flowing discussions. Maybe I'll see you in one soon. In the meantime, don't hesitate to reach out if there is anything I can help you with; I am always happy to engage.
Thanks to everyone who has encouraged my exploration; your support and testimonials have been everything to me.

David began delivering workshops with Marcus Evans in 2013 and has since trained hundreds of delegates from banks all over the world. Those delegates consistently tell me how much they appreciate both his knowledge of the subject material and the enthusiasm with which he teaches it.
Nick Cook, General Manager,

Financial Training
Engaging David to help build a deposit model for our institution was one of the best decisions I've had the privilege of making as an ALM/FTP Manager. The model serves with an openness that elevates strategic conversations with line of business leaders and executive management, while it also provides the economic integrity ALCO requires to make prudent risk management decisions.
Brian Gilbert, Cfa, Treasurer
Pinnacle Financial Partners
On In-house and Executive

Management Workshops
David has a clear vision of the bigger picture across ALM, FTP and financial service product management and is focused on how to optimize the entire system as opposed to just a single element or individual stakeholder.
Rogan Vleming, Director, Product Economics, Canadian Banking
Join us for a 4-part webinar on Non-Maturity Deposit Modeling, where I discuss the development and management of NMD models for the use in asset liability management (ALM) and funds…
Join us for a 4-part webinar on Non-Maturity Deposit Modeling, where I discuss the development and management of NMD models for the use in asset liability management (ALM) and funds…